OUR TEAM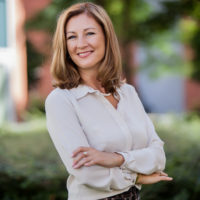 Katarzyna Gierczak Grupińska
FUNDACJA FIRMY RODZINNE PRESIDENT
More
Katarzyna Gierczak Grupińska – sociologist, MBA, certified social change leader and facilitator of the international New Leader Circle of FBN International. Founder and president of the Family Businesses Foundation ffr.pl from 2011. Under the Foundation, she opened the FBN International branch in Poland. Founding member of IFR. Co-owner of the family business GELG gelg.pl, which operates in the field of high volume metal processing. She persistently continues to develop space for family businesses since 2006, taking advantage of common experiences and practical knowledge to prevent repeated stumbling over the same obstacles and making the same mistakes over and over again, losing the most valuable asset of all in the process: time. She promotes the Family Business Tree Umbrella Brand, which symbolises the pride of family entrepreneurs based on the following values: tradition, honesty, and responsibility handed down from generation. Mother of two teenagers, her passions include natural environment and globetrotting.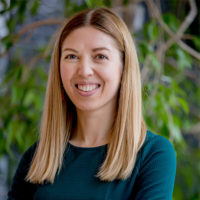 Małgorzata Stromczyńska
MAGAZINE CHIEF EDITOR
More
Małgorzata Stromczyńska She has graduated from Journalism and Communication at the Adam Mickiewicz University in Poznań. During the studies she had an internship in the University radio station, it became her hobby rather that an idea for life. Today she uses her reporter's skills writing and editing the Foundations newsletter and social media contents. In her daily job she enjoys meeting interesting people and difference of opinions. She prefers to spend her free time actively as she gave into the running fad, although, she has best time when discovering Poznań through walking tours.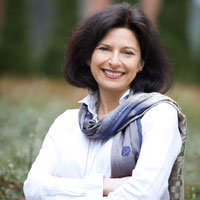 Eleni Tzoka Stecka
PROJECTS COORDINATOR
More
Eleni Tzoka Stecka  She is a medical doctor, experienced manager in a multinational company (Servier Polska), certified Business Trainer (TROP), Business Practices Coach and Team Coach (Norman Benett Academy). Since 2008 she owns a consultancy and training business Epsylon Eleni Tzoka Stecka. She is a founding member of the European Mentoring & Coaching Council EMCC Polska. After graduating form the Wellcoaches School of Coaching USA she became a Health Coach. As a trainer and consultant she helps to create job standards for managers and sales representatives. Regularly, she organises Manager Academies which aim to develop managing and coaching skills of Polish sales managers both in Poland and abroad (Russia, Latvia, Lithuania, Ukraine, the Czech Republic, Bulgaria, Uzbekistan, Georgia, Kazachstan). She lead projects such as: Train the trainers and designed sales departmental structure changes as well as skills systems. As a vice-president of Stowarzyszenia Łejery (Łejery Association, 2010 – 2014), she was participating in founding the first children theatre in Poland adjacent to the Łejery School in Poznań. Currently, she is involved in healthy lifestyle promotion and creation of pro-health workplace. She is a happily married with three children, literature, travel and yoga lover.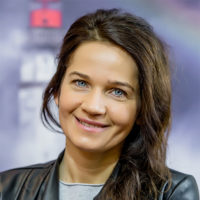 Kasia Komin
OFFICE SUPPORT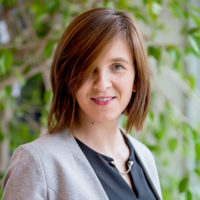 Joanna Sawionek
OFFICE SUPPORT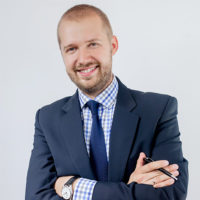 Konrad Bugiera
COMMUNICATION SUPPORT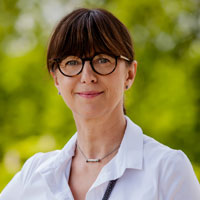 Aneta Sadowska
PUBLIC RELATIONS
More
She set up Q&AConsulting, currently Q&ACommunications. She is a certified ICC Coach with experience working as Marketing Manager for the biggest FMCG corporations in Poland. She co-created the Trade Institute and managed projects in Poland and Ireland.
She is fascinated by people and effective and non-standard team-building. She is focused on development and finding solutions. She strongly believes the following "perception is reality" and "everything is simple you just need to know" to be true. She appreciates greatly emotional intelligence.
She practices yoga, feels great in water and loves skiing. She adores her family.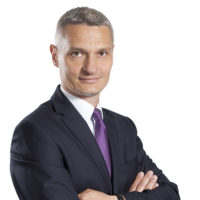 Tomasz Wróblewski
STRATEGIC SUPPORT
More
Tomasz Wróblewski Managing Partner at Grant Thornton. Leading the firm since 1993. Expert in strategic management. Published numerous reports and statements on enterprise development and the economic situation in Poland. Started his career at an advisory firm where he implemented 10+ organisation and management projects. He then started building an audit firm within the framework of W. Frąckowiak, an advisory group which now operates under the Grant Thornton brand and is one of the leading providers of audit and advisory services nationally. Contributed to the establishment and management of other firms within the group (training, brokerage, EU funding advisory). In 2009, successfully led the firm to join the structures of Grant Thornton, a global audit and advisory organisation. In 2012, finalised the acquisition of 100% stake in the outsourcing firm FPA-Group Sp. z o.o. Graduated from Poznań University of Economics, Faculty of Management and Planning, majoring in Organisation and Management. In 1999-2002, pursued doctoral studies. Alumnus of the Strategic Leadership Academy organised by ICAN Institute based on Harvard Business Publishing tools.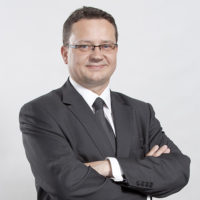 Dariusz Bednarski
STRATEGIC SUPPORT
More
Dariusz Bednarski  has twenty years of experience in the area of tax advisory. He also has an extensive knowledge in the fields of accounting, economics, investment and finance. Dariusz specializes in legal, tax and accounting aspects of the advisory services in capital transactions (mergers, acquisitions, transactions on companies and shares, stocks). He is experienced in conducting and supervising tax audits, due diligence and transfer pricing projects. He is an engaged in supporting companies in contacts with tax authorities, tax control authorities and in proceedings before the administrative courts. Graduate of the University of Economics in Poznań, specialization: Data Processing and Accountancy. Tax advisor. Certified auditor. Author of numerous publications about tax issues in professional literature. Co-author of the books: "International Accounting Standards in Polish Companies Practice", "Non-current Assets, Intangibles and Investments in Land and Buildings– the Most Complex Problems in Accounting and Tax Law" and "Mergers and Acquisitions". Conference speaker and trainer. Lecturer at the University of Economics in Poznań. Member of honour of Accountancy & Taxes Master Club. He started his professional career as the Revenue Control Inspector at the Revenue Control Office in Poznań. Since 1997 he has been the head of the Tax Advisory Department in Grant Thornton.